We are pleased to inform that from February 1st 2022 we have got a new employeefor the DACH region and the Netherlands.
Dietmar Bittner will in these areas support our longtime employee Timo Heile. Dietmar Bittner has more than 20 years of sanding experience and knows our product portfolio well. Previously he has worked for a dealer in Germany. He also has a lot of experience with surface treatment.
"For the past 2 years it has been our plan and strategy to strengthen our profile in the DACH region. We consider this area as our home market and, therefore, we are very pleased to have an experienced and professional employee like Dietmar Bittner in our team," says Managing Director, Anne Bjerre Larsen.
We warmly welcome Dietmar to Flex Trim and look forward to a good working cooperation around our current and upcoming projects for the benefit of our customers, partners and us as colleagues.
Dietmar is already available by phone and E-Mail, so please do not hesitate to contact him regardless you come from the wood, plastic or metal industry.
Dietmar Bittner                                                    Timo Heile
Mobil: +49 0171/8316343                            Mobil: +49 151/43123784
E-Mail: db@flex-trim.com                               E-Mail: th@flex-trim.com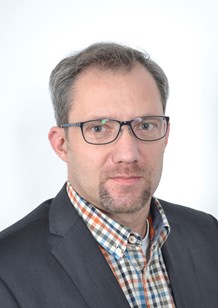 Dietmar Bittner
Technician
Mobil: +49 0171/8316343      
E-Mail: db@flex-trim.com