It is with great pleasure that Flex Trim the 1. of August could announce a new sales manager in their team – Claus Groth Hede.
"Flex Trim has for a long time been working in the composite world including the wind turbine- and automotive industry. We now feel that we have created a great deal of knowledge in the composite industry and that is why we have chosen to invest heavily in this market, as we feel well prepared to drive hard on." pronounce director Anne Bjerre Larsen.
Several of you have probably already gotten acquainted with Claus, as he has a lot of experience from the wind industry where he has, among other things, worked as project manager on various projects.
Claus has a solid theoretical and practical knowledge within the wind industry that Flex Trim will make use of.
Claus is 49 years old and residing in Silkeborg. Claus is a real competitive person who loves to be active in his spare time - which means he is spending some of his free time at the golf course.
Due to his great experience and his go-on-courage we are already ready to send Claus out on his first business trip, which will be with our Sales Director Karsten Larsen to Canada and the United States.
Here they must visit new and old customers.
We can already now reveal that Claus together with Flex Trim will participate at composites Europe in Stuttgart Hall 7-b76 - where we will show how we can give you the Perfect Surface.
We warmly welcome Claus to Flex Trim and look forward to working closely with our current and future projects for the benefit of our customers, partners and us as colleagues. Claus is already ready by the phone and e-mail, so do not hesitate to call him or send him an email. Claus can be reached at 23995821 / 96763422 or at cgh@flex-trim.com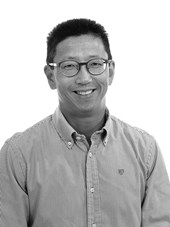 Claus Groth Hede
E-mail: cgh@flex-trim.com
Phone: + 45 9676 3422
Mobile: + 45 2399 5821